Others: ♥ ♥ ♥




penyakit lazim bagi sugar glider

Hello readers, pada blog entri ini saya akan mengenalkan kepada anda semua penyakit-penyakit yang biasanya berlaku pada sugars.




1. Dehidrasi


Tak bermaya je dia.. kesian..
Sugars yang tidak cukup air dalam badan akan kurang selera makan.

Anda samada boleh memantau pengambilan airnya, jika anda selalu berada dengan sugars anda pasti tahu berapa banyak yang dia minum dalam sehari.

Jika anda perasan yang sugar glider anda kurang makan dari biasa (dilihat melalui mangkuk makanan yang hampir tidak disentuh atau makanan diambil hanya sedikit) anda boleh melakukan satu ujian yang dipanggil 'camp test' ke atas sugars anda. Cuba picit kulit leher sugar glider anda dan tarik ke atas (seperti memegang leher anak kucing) tapi jangan sampai sugar glider anda terangkat sekali, hehe. Jika kulit sugars anda kembali ke tempat asal dengan lambat, maknanya sugars anda mengalami dehidrasi. Jika tidak, selamat lah.. :)
Camp test
Untuk rawatan, beri sugars anda Gatorade yang dicampur dengan air. Contohnya, setengah cawan Gatorade, setengah lagi air minuman. Kalau 100 Plus boleh? Saya lagi syorkan Gatorade, sekurang-kurangnya ia mempunyai kandungan garam. Macam kalau awak demam, kan awak minum Oral Salts?

Sekali sekala saya suka memberikan Gatorade Storm yang berwarna ungu kepada sugar glider saya, baby. Dia minum satu penutup botol tu sampai licin.. hehe. Tapi lepas tu dia kencing macam air terjun. Pilih lah perasa yang anda rasakan sedap untuk sugars anda. Saya? saya suka Gatorade ungu, jadi baby pun kena minum yang ungu. :D
Nak cari Gatorade? Ada di 7-11, RM2.20 sebotol untuk rawatan cepat bagi dehidrasi.
2. Cirit-birit
Perubahan dalam bentuk dan kepekatan (Eii geli bukan, sebut kepekatan?) najis sugars anda.

Warna najis juga boleh berubah beserta lendir atau darah. Najis basah dan tidak ada bentuk, cair.

Najis sugars yang sihat biasanya agak pejal, melekat di kulit jika sugars anda membuat 'bisnes' atas lengan anda. Najisnya mesti 'moist' atau lembab.
Najis Sugar Glider yang sihat walafiat. Hehe. (Gambar ihsan Suggiesathome)
Cirit-birit boleh disebabkan diet pemakanan yang baru diperkenalkan, makanan yang tidak cukup serat, makanan tidak elok/basi atau parasit.

Untuk rawatan bagi makanan yang tinggi serat. Dan jangan lupa beri air yang secukupnya.
Antara makanan yang tinggi serat;
Sayuran tinggi serat

Avokado

Brokoli

Sayur

kobis

Lobak merah

Chick

Peas

Terung

Cendawan

Kentang

dengan

kulit

Labu

Kacang Peas

-

kacang polong

bermata

hitam

, kacang

hijau

Sayur bayam

Ubi keledek
Buah-buahan

tinggi dengan serat
Epal

Pisang

Beri

-

Blueberries

,

beri hitam

,

raspberi

, dll.

Buah-buahan kering

-

Buah tin

,

Raisins

,

aprikot,

kurma,

dan sebagainya.

Jambu Batu

Kiwi

Buah limau/oren

Pir

Prun
3. Depresi atau stres
Tekanan
untuk
jangka masa yang panjang
boleh menyebabkan
pelbagai
penyakit pada sugars anda
. Antara faktor-faktornya ialah;
Rawatan depresi adalah memastikan sugars anda mengikuti diet pemakanan

yang

seimbang

.
Luangkan masa dengan bermain
secara berkala dengan sugars
anda. Sebaik-baiknya luangkan 1-2 jam pada waktu malam Jika tidak ada masa, pastikan anda mempunyai teman untuknya.
Sediakan
sangkar sugars
dengan
banyak
mainan
dan
ruang untuk
bermain.
Ini pula simptom-simptom depresi/stres
Sanggup ke lihat sugars anda begini? Luangkanlah masa dengan mereka dengan secukupnya..
Kekurangan atau

penurunan

keinginan

untuk bermain

Tidak aktif

Tidur

tabiat

yang

luar

biasa

Bunyi

komunikasi

yang berlebihan

seperti

menyalak atau barking
4. Obesiti
Sugars gemuk

atau

berat badan berlebihan.

Mereka

tidak aktif

dan

saiz

badannya

sangat

besar. Perlu ada perbezaan dari obesiti dengan jenis rangka sugars. Ada sugars yang bertulang rangka besar dan ianya adalah normal untuknya bersaiz besar dari biasa. Ada juga sugars yang aktif bersenam dan bermain tetapi badan mereka masih bersaiz besar.
Macam bantal pun ada..
Bagaimana untuk tahu jenis rangka tulang sugars?
Tanya pakarlah. :D Facebook Yoong Yuin Hun, (a dear friend on Facebook. She has a her own Sugar glider website filled with lots of love and help. Give her a visit at www.suggiesathome.com, you'll learn a lot from her. ;))
Blog kesukaan saya
Jadi, kembali kepada obesiti, rawatan untuk sugars adalah untuk bersenam dan kurangkan pengambilan 'treats' yang manis dan letakkan lebih mainan dalam sangkarnya, atau anda boleh bermain lebih dengan sugars mereka.
5. Hind Leg Paralysis
Lumpuh

kaki belakang bagi sugars

biasanya

disebabkan

oleh paras

kalsium

tidak

mencukupi

di dalam badan

.

Ini

boleh dianggap sebagai masalah

yang

membawa maut

jika

tidak

dirawat dengan segera

,

jika sempat dikenal pasti ianya boleh dirawat.

Kekurangan kalsium

adalah

perkara

biasa berlaku pada sugar gliders

kerana kebanyakan

makanan

yang

mereka

makan

mempunyai nisbah

kalsium dan fosforus yang

tidak cukup seimbang.
Tandanya ialah lemah

kaki

belakang

.

Ianya dapat dilihat

apabila

sugars

mempunyai masalah

memanjat

, berjalan, dan

kaki menggelatar secara berlebihan.

Tanda-tandanya;
Menggeletar dengan teruk

Kurang

koordinasi

Letih
Berjalan berdengkot
Lemah
Kehilangan

penggunaan

kaki belakang

(

mengheret

satu atau

kedua-dua kaki

)

Bengkak

jari kaki

dan,

atau

jari tangan

Tulang yang patah

secara tiba-tiba

dengan

tiada

sebab

yang

jelas

Sendi kejang

Kehilangan

berat badan

tidak dapat diterangkan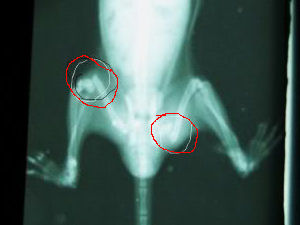 Baik-baik dengan sugars yang kekurangan kalsium, jika mereka jatuh.. ini boleh terjadi pada mereka
Rawatan

nya: Jumpa

doktor haiwan

untuk rawatan

dan

buat

perubahan dalam

diet

. Beri

suplemen

kalsium kepada sugars anda

.
Sila ambil perhatian

bahawa

banyak

tanda-tanda

yang

disenaraikan

juga

boleh




menunjukkan

isu

-

isu

kesihatan lain

yang

serius

.

Pastikan

jika anda

lihat

mana-mana

gejala ini

pada sugars

anda,

serta-merta pergi mencari pakar

penjagaan

veterinar

untuk

di

diagnosis

dan ikuti rawatan

yang betul
.
6. Sembelit
Sugars

akan

sembelit

jika ia tidak

mengambil

buah-buahan

dan air

yang

cukup

.

Sembelit

juga disebabkan oleh

penghapusan

kumuhan yang

keras

dan

kering

.

Ia amat

menyakitkan,

dan

dalam sesetengah kes

teruk, sugars mengalami kesusahan

untuk membuang air besar langsung dan ini merupakan

keadaan

yang

serius

.
Tanda-tanda

biasa

dilihat

ketika sembelit ialah

apabila

sugars

'

hiss' atau berdesis (seperti ular)

apabila ia membuang

air besar. Sugars juga akan jarang membuang air, dan perutnya kekembungan.



Rawatan

:
Satu

sudu

jus epal

tulen (tanpa gula tambahan)

dua

kali

sehari.
Beri suggies anda buah-buahan yang tinggi serat seperti prun, epal dll.


SLURP!

Selain itu, pastikan sugar anda mendapat akses kepada

air yang bersih setiap hari.

Perhatikan samada sugars anda

membuat

najis

yang normal bagi sugars yang sihat.
*Sugars yang tidak ke tandas lebih 24 jam adalah simtom sembelit yang kronik. Bawa ke doktor haiwan dan beri rawatan sementara seperti dinyatakan
karya celoteh,